Traveler's Safety Checklist

Travel Insurance
Traveler's Safety Checklist
Vacations are for reducing stress, not adding to it. When you're venturing into the great unknown, follow these 10 safety tips to protect yourself and ensure a happy and secure journey: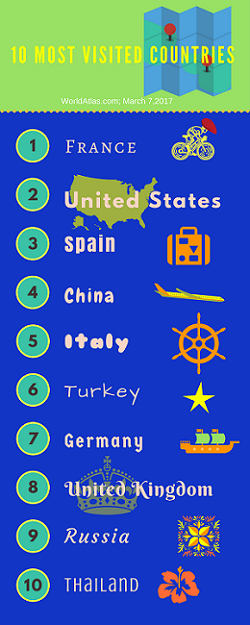 1. Prime your cell phone. Your cell phone can be a lifeline when you travel abroad – if you have it set up for emergencies. Emergency responders often look for ICE – 'In Case of Emergency' – within the contacts on your mobile device. Create a contact that begins with ICE, take a screenshot of your ICE contact, and upload it as your screensaver. Or order ICE labels to affix to your phone, passport, or any logical place emergency responders might look.
2. Copy important documents. Make two copies of your license or passport – bring one copy to store separately from your original, and leave another with a friend or relative. Scan important documents to your smartphone, tablet, or laptop. Or upload pictures of your documents to a locked site like DropBox that you can access from any computer.
3. Streamline your wallet. Lost wallets are the leading cause of identity theft. Only carry the cards you plan to use on your trip, and leave the rest at home. While traveling, keep some money and credit cards in your wallet or purse, and additional money and cards in a pocket or money pouch. If you'll be traveling overseas, be sure to let your credit card company know your travel dates and destinations in advance. Keep a list of your credit card numbers and company telephone numbers (but not the security number and/or expiration date) in case you need to cancel them.
4. Schedule a regular check-in with someone back home. Unplugging while you're on vacation can be great, but share your itinerary with trusted family members or friends – especially if you'll be traveling alone – and make plans to check in regularly.
5. But don't check in with everyone! Thieves back home will enjoy your vacation pictures too, so save the social media selfies and check-ins for after you return. You'll be able to truly really appreciate your adventure without distractions, and you'll have fun reminiscing as you sort through your photos for posting once you're back.
6. Save emergency numbers. Remember, you can't call 911 everywhere. Save local emergency numbers to your cell phone speed dial. If you don't want to spring for an international phone plan, you may want to pack an international phone card in
case of emergency. If you do find yourself in trouble in a foreign country, your United States Embassy is there to help. Before you depart, visit the local U.S. Embassy or Consulate.
7. Plan for good health. If you travel with prescription medications, the State Department recommends storing them in your carry-on baggage in their original package with appropriate labels. Be sure to check with the TSA and the State Department regarding the amount and types of medication you can carry to your destination. Visit the Centers for Disease Control and Prevention to learn about any health risks at or vaccinations required for your destination. Before you go, verify how and where to find an approved medical provider.
8. Know your destination. Did you know that the State Department provides current safety information for every country in the world? You can learn about everything from required visas to the local laws to travel warnings. You can even register your travel plans on their Smart Traveler Enrollment Program (STEP) page so they will be able to contact you in the event of an emergency.
9. Personal Safety. Learn the local customs and etiquette, especially with regard to dress. Avoid clothes that identify you as a foreign traveler (like tee shirts, shorts and sneakers!). According to the World Health Organization, motor vehicle crashes are the leading cause of death for U.S. citizens abroad, so choose your ground transportation wisely. Whenever possible, travel in vehicles that are in good condition and offer working seatbelts. And try to stick to well-traveled locations.
10. Consider travel insurance. Travel insurance is available for individuals, couples and families. It covers you, your belongings and the cost of your travel arrangements against a variety of unforeseeable reasons that may affect you or your travel plans. You can recover all manner of unexpected costs from medical and dental emergencies to lost baggage, trip cancellations or delays, and more. Be sure to read through your travel insurance documents before you leave so you know how coverage works, and keep your travel assistance hotline number in your cell phone for emergencies.